ITS - Professional DJ Services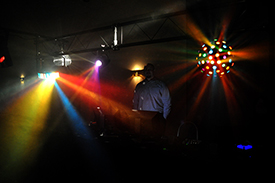 ITS has been DJing great events for over 15 years. We strive to provide the right entertainment for your event, at some of the best prices in the city.
Our DJ service features a fully digital sound system with the latest advancements in computer-based DJ technology. There's also over 2,000 watts of power to fill almost any room* with powerful, distortion-free sound. We'll also bring along our entire catalog of digital music, with tunes to cater to almost any audience, of any age! In most cases, where adequate data services are available, we can even purchase and download those songs that aren't already in our extensive collection.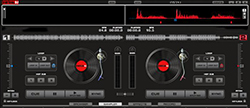 Of course, no party would be complete without the extras. Our most popular service package includes our complete light setup, suspended on a tall, 10ft truss. For a few bucks extra we'll also throw in our fog and/or bubble machines to help set the mood.**
---
* Our sound system is best suited for small to medium-large sized rooms or event halls. If your venue is especially large, please carefully consider your sound needs.

** If you choose to include fog in your event, please check with your venue regarding the compatibility of any fire detection system. Also, our bubble machine is not recommended for use in venues with wood, tile, vinyl or similarly slick flooring.